We welcome a new artist to our Dofantasy family!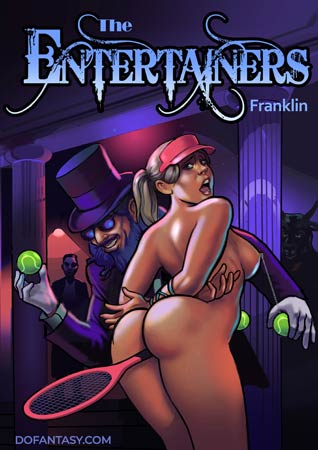 BRAND NEW ARTIST FRANKLIN ARRIVES HOT AND HEAVY ON THE SCENE WITH THIS BRAND NEW EXCITING SERIES FEATURING A SENATOR'S DAUGHTER SOLD INTO SEXUAL SLAVERY!!

THINGS GO FROM BAD TO WORSE WHEN THIS UPPITY BRAT IS PUT THROUGH HER PACES AND GOES FROM A STAR ON THE TENNIS COURT TO A SLOPPY, SPERM-SOAKED SHAFT SUCKER!
You can find the comic at:
http://www.dofantasy.com/english/USAFC5 ... ainers.htm
YOU CAN SUBSCRIBE NOW AT BDSMARTWORK.COM AND GET THIS COMIC
AS "THE COMIC OF THE MONTH" in OCTOBER 2022
Check here for more info
http://www.bdsmartwork.com/00Featured.htm