DARK UNIVERSE BY FERRES, POSTED!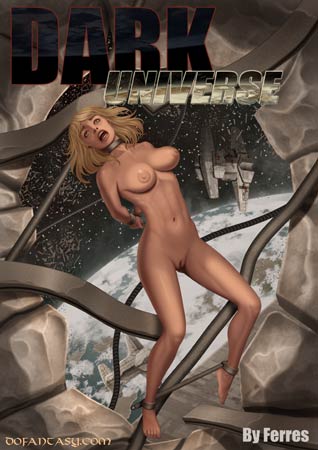 BUXOM, BLONDE BABE CORDONE IS THE LEADER OF THE SHIP WHEN A MUTINY CATCHES HER BY SURPRISE! HER ROUTE AND THE REBELLION IS INTERRUPTED WHEN SHE REACHES A MYSTERIOUS, ORBITAL PLATFORM.

ON BOARD BIOFAUX 7, AN ORBITING, THELESSIAN, RESEARCH STATION, UNIMAGINABLE ATROCITIES ARE ABOUT TO OCCUR… ESPECIALLY TO THE SERVICE UNITS AND FEMALE RESEARCH STAFF ON BOARD!


You can find the comic at:
http://www.dofantasy.com/english/USAFC564DarkUniverse.htm
We're happy to announce a 20% DISCOUNT ON FERRES COMICS!!!
Regular price 24.95 Euros - NOW 19.99 Euros!!!
You can find all Ferres Comics at his site....
http://www.dofantasy.com/english/XXferres.htm