GREAT DISCCOUNT on 3D PERVERSION' first ALBUM: BLACK MASTER
GREAT ALBUM! 21 ILLUSTRATIONS, WITH HOT TEXTS by NAJ, FOR ONLY 7.45 EURO
CUTIE KATIE WAKES UP TO A HORRIFYING NIGHTMARE: SHE'S THE NEWEST, SWEETMEAT SEX SLAVE TO HER BIG, BLACK MASTER!

DARNELL HAS BROUGHT THIS SHOCKED AND STUNNED SEX SLAVE TO SERVE AS HIS CREAMPIE CUTIE! WHAT HE DOES TO POOR KATIE TO "BREAK HER IN" WILL SHOCK YOU!

WE WELCOME 3D PERVERSION AT THE DOFANTASY FAMILY!

FOR ONLY 7.45 Euro: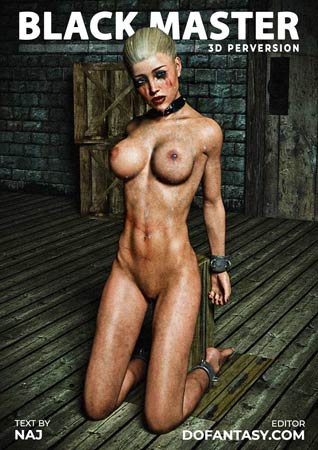 Follow this link to order:
http://www.dofantasy.com/english/USAFA0 ... Master.htm