A new awesome comic by world class artist ROBERTS











In a new format! Bigger images!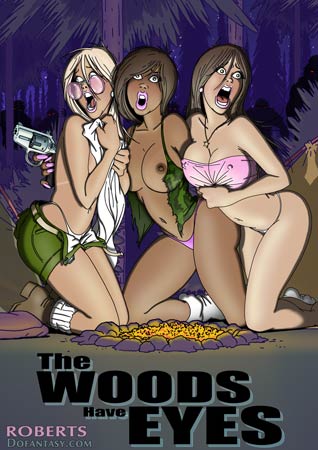 ROBERTS NEVER CEASES TO AMAZE WHEN HE COMES OUT WITH HIS BEST AND RAUNCHIEST WORK! A GOOD STORY TAKES TIME TO COOK, AND ROBERTS IS AT HIS BEST WITH THIS LATEST, EXCITING ISSUE! THE STORY IS HOT, AND THE GIRLS ARE HOTTER AS THE TALE UNFOLDS TO AN EXPLOSIVE AND AMAZING CLIMAX! DON'T MISS THIS LATEST TALE FROM THE MASTER OF HOT, BONDAGE COMICS HIMSELF!
You can find it at:
http://www.dofantasy.com/english/USAFC4 ... veEyes.htm