BREAKING NEWS!!! LATEST ROBERTS COMIC POSTED!!!!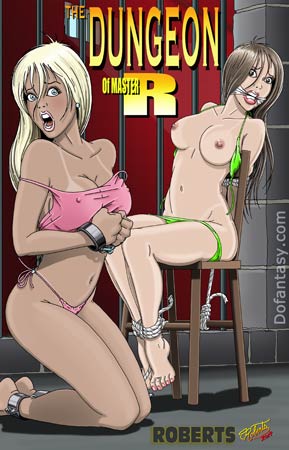 WITH NEW PAGES NEVER BEFORE RELEASED ROBERTS COMIC SURE TO DELIGHT YOUR DEVIANT DESIRES! THERE ARE NO LIMITS, NO RESTRICTIONS, AND NO SAFE PLACE FOR THESE TWO BOUND AND BATTERED BEAUTIES!
A SHOCKING, SHORT STORY STRAIGHT FROM THE DARKEST CORNER OF THE ROBERTS VAULT, THIS STORY WAS TOO EXTREME TO BE RELEASED... UNTIL NOW!
You can find this fantastic comic at:

http://www.dofantasy.com/english/USAFC385DungeonMasterR.htm
ROBERTS IS ONE OF THE BEST BDSM COMICS OUT THERE, AND THIS IS FROM HIS UNRELEASED MATERIAL FOUND NOWHERE ELSE ON THE NET! YOU WON'T FIND ANYTHING LIKE THIS ANYWHERE OUT THERE, AND IT FEATURES ROBERTS AT HIS FINEST, AT HIS MOST INTENSE, AT HIS MOST ***EXTREME*** GET THIS WHILE IT LASTS! GET IT WHILE YOU CAN! ONLY HERE AT DOFANTASY.COM!